Pens. BK enero -2022-
Meditation
Meditation is not complicated. It is simply a means of teaching your mind to think in the right way.
Meditació
La meditació no és complicada. És simplement un mitjà d'ensenyar a la teva ment a pensar de la manera correcta.
Meditación
La meditación no es complicada. Es simplemente un medio de enseñarle a su mente a pensar de la manera correcta.
Speak Sweetly
Nature did not like hardness in speech, so there is no bone in the tongue.
Parla dolçament
A la natura no li agradava la duresa a la parla, per la qual cosa no hi ha os a la llengua.
Habla dulcemente
A la naturaleza no le gustaba la dureza en el habla, por lo que no hay hueso en la lengua.
Paper Tiger
See every problem as something small and turn a mountain into a paper tiger.
Tigre de paper
Veu cada problema com una cosa petita i converteix una muntanya en un tigre de paper.
Tigre de papel
Ve cada problema como algo pequeño y convierte una montaña en un tigre de papel.
Think less
Economise on your thoughts and you will automatically save your time and words.
Pensa menys
Estalvia en els teus pensaments i automàticament estalviaràs temps i paraules.
Piensa menos
Ahorra en tus pensamientos y automáticamente ahorrarás tiempo y palabras.
Kind Thoughts
Great souls take advantage of every moment and every opportunity to give happiness to others through kindness in their thoughts; such souls are willing to overlook weaknesses and mistakes and have the desire to help everyone reach their potential.
Pensaments amables
Les grans ànimes aprofiten cada moment i cada oportunitat per donar felicitat als altres a través de la bondat en els seus pensaments; aquestes ànimes estan disposades a passar per alt les debilitats i els errors i tenen el desig d'ajudar a tots a assolir el seu potencial.
Pensamientos amables
Las grandes almas aprovechan cada momento y cada oportunidad para dar felicidad a los demás a través de la bondad en sus pensamientos; tales almas están dispuestas a pasar por alto las debilidades y los errores y tienen el deseo de ayudar a todos a alcanzar su potencial.
Power of Purity
Where there is the power of purity, there is automatically happiness and peace. Purity is the mother of happiness and peace. Pure souls can never be unhappy.
Poder de la Puresa
On hi ha el poder de la puresa, automàticament hi ha felicitat i pau. La puresa és la mare de la felicitat i la pau. Les ànimes pures mai no poden ser infelices.
Poder de la Pureza
Donde existe el poder de la pureza, automáticamente hay felicidad y paz. La pureza es la madre de la felicidad y la paz. Las almas puras nunca pueden ser infelices.
Give Regard
To unite your ideas with the ideas of others is to give regard.
Donar consideració
Unir les teves idees amb les idees dels altres és donar consideració.
Dar consideración
Unir tus ideas con las ideas de otros es dar consideración.
Peace, love and wisdom
There is an immaculate eternal and constant space within you hidden under different appearances. In that space there is only peace, love and wisdom. Let go and free yourself from the layers that cover that space and you will uncover the secret of a life of fullness.
Pau, amor i saviesa.
Hi ha un espai immaculat, etern i constant dins teu amagat sota diferents aparences. En aquest espai només hi ha pau, amor i saviesa. Deixa't portar i allibera't de les capes que cobreixen aquest espai i descobriràs el secret d'una vida en plenitud.
Paz, amor y sabiduría.
Hay un espacio inmaculado, eterno y constante dentro de ti escondido bajo diferentes apariencias. En ese espacio solo hay paz, amor y sabiduría. Déjate llevar y libérate de las capas que cubren ese espacio y descubrirás el secreto de una vida en plenitud.
Seeing Things Truly
We tend to see things not as they are, but as we are. Becoming quiet and simple inside is the first step towards seeing things truly.
Veure les coses de veritat
Tendim a veure les coses no com són, sinó com som nosaltres. Tornar-se silenciós i simple per dins és el primer pas per veure les coses de debò.
Ver las cosas de verdad
Tendemos a ver las cosas no como son, sino como somos nosotros. Volverse silencioso y simple por dentro es el primer paso para ver las cosas de verdad.
Expectations
Some of us spend our lives watching others doing and achieving, and from these images we build such high expectations of our own life, and then sit around feeling utterly powerless in our attempts to meet these expectations. That powerlessness becomes hopelessness and hopelessness becomes depression.
Expectatives
Alguns de nosaltres passem les nostres vides observant altres fer i aconseguir, ia partir d'aquestes imatges construïm expectatives tan altes de la nostra pròpia vida, i després ens asseiem sentint-nos completament impotents en els nostres intents de complir aquestes expectatives. Aquesta impotència es converteix en desesperança i la desesperança en depressió.
Expectativas
Algunos de nosotros pasamos nuestras vidas observando a otros hacer y lograr, ya partir de estas imágenes construimos expectativas tan altas de nuestra propia vida, y luego nos sentamos sintiéndonos completamente impotentes en nuestros intentos de cumplir con estas expectativas. Esa impotencia se convierte en desesperanza y la desesperanza en depresión.
Decorate Your Life
You will stop being ordinary when you decorate your life with divinity and spirituality.
Decora la teva vida
Deixaràs de ser ordinari quan decoris la teva vida amb divinitat i espiritualitat.
Decora tu vida
Dejarás de ser ordinario cuando decores tu vida con divinidad y espiritualidad.
Just Like a Tea Bag
Just like a tea bag colours the water with flavour and fragrance when you put it into hot water, in the same way, the next time you're in 'hot water,' be like a tea bag and colour your world with positive attitude and action. That is, allow the situation to bring out the best in you and make an impact on everything around you.
Com una bosseta de te
Igual que una bosseta de te pinta l'aigua amb sabor i fragància quan la poses en aigua calenta, de la mateixa manera, la propera vegada que estiguis en 'aigua calenta', sé com una bosseta de te i pinta el teu món amb actitud positiva i acció. És a dir, permet que la situació tregui el millor de tu i impacti en tot allò que t'envolta.
Como una bolsita de té
Al igual que una bolsita de té colorea el agua con sabor y fragancia cuando la pones en agua caliente, de la misma manera, la próxima vez que estés en 'agua caliente', sé como una bolsita de té y colorea tu mundo con actitud positiva y acción. Es decir, permite que la situación saque lo mejor de ti e impacte en todo lo que te rodea.
Excuses, Excuses.
If you want to do anything you find a way. If you don't want to do anything you find an excuse.
Excuses, excuses.
Si vols fer alguna cosa, trobes la manera. Si no vols fer res, trobes una excusa.
Excusas, excusas.
Si quieres hacer algo, encuentras la manera. Si no quieres hacer nada, encuentras una excusa.
The Luxury Of Silence
Our world is loud, the pings and the beeps, the chatter and the clatter, and that's why silence is the most sought after luxury.
El luxe del silenci
El nostre món és sorollós, els xiulets i els xiulets, la xerrameca i el soroll, i és per això que el silenci és el luxe més buscat.
El lujo del silencio
Nuestro mundo es ruidoso, los silbidos y los pitidos, el parloteo y el ruido, y es por eso que el silencio es el lujo más buscado.
Thoughts Words and Actions
The gap between what you say and what you do, between what you promise and what you deliver, is like a drain in the road. The drain is where water escapes, just as your power will seep away if there is a difference between your words and your actions. Ask yourself everyday, were your thoughts, words and actions aligned?Ask someone else what they saw in you too. Feedback is the food of all positive change.
Pensaments Paraules i Accions
La bretxa entre allò que dius i allò que fas, entre allò que promets i allò que entregues, és com un desguàs en el camí. El desguàs és per on s'escapa l'aigua, així com el teu poder es filtrarà si hi ha una diferència entre les paraules i les accions. Pregunta't cada dia, van estar alineats els teus pensaments, paraules i accions?Pregunta-li a algú més què va veure en tu també. La retroalimentació és l'aliment de tot canvi positiu.
Pensamientos Palabras y Acciones
La brecha entre lo que dices y lo que haces, entre lo que prometes y lo que entregas, es como un desagüe en el camino. El desagüe es por donde se escapa el agua, así como tu poder se filtrará si hay una diferencia entre tus palabras y tus acciones. Pregúntate todos los días, ¿estuvieron alineados tus pensamientos, palabras y acciones? Pregúntale a alguien más qué vio en ti también. La retroalimentación es el alimento de todo cambio positivo.
Character
Humility dismisses nothing, rather, it takes even small things into consideration. It recognises that whatever life presents, needs to be respected. Small things are easily found in something big, but inside little things there is often greatness.
Personatge
La humilitat no descarta res, sinó que pren en consideració fins i tot les coses petites. Reconeix que qualsevol cosa que presenti la vida ha de ser respectada. Les coses petites es troben fàcilment en alguna cosa gran, però dins de les coses petites sovint hi ha grandesa.
Personaje
La humildad no descarta nada, sino que toma en consideración incluso las cosas pequeñas. Reconoce que cualquier cosa que presente la vida, debe ser respetada. Las cosas pequeñas se encuentran fácilmente en algo grande, pero dentro de las cosas pequeñas a menudo hay grandeza.
Spiritual Language
To create the future we desire we need a spiritual language; we must speak from the heart and in the language of the soul – a language of trust, faith and higher values, of inner growth, love and listening.
Llenguatge espiritual
Per crear el futur que desitgem necessitem un llenguatge espiritual; hem de parlar des del cor i el llenguatge de l'ànima, un llenguatge de confiança, fe i valors superiors, de creixement interior, amor i escolta.
Lenguaje espiritual
Para crear el futuro que deseamos necesitamos un lenguaje espiritual; debemos hablar desde el corazón y en el lenguaje del alma, un lenguaje de confianza, fe y valores superiores, de crecimiento interior, amor y escucha.
Dealing With Difficult Situations
When difficult situations come your way, instead of becoming disturbed or confused, observe all the situations just as you would observe a game or watch a play.
Lidiant amb Situacions Difícils
Quan se li presentin situacions difícils, en lloc de pertorbar-se o confondre's, observi totes les situacions tal com observaria un joc o miraria una jugada.
Lidiando con Situaciones Difíciles
Cuando se le presenten situaciones difíciles, en lugar de perturbarse o confundirse, observe todas las situaciones tal como observaría un juego o miraría una jugada.
Need Nothing
Everyone thinks they need to get something. But the truth is we don't need anything. We already have what we need. Trouble arises when we think we have to keep what we receive. It's the keeping that sustains our neediness. But whatever comes to us is not for keeping, it is for giving. And when you give, you get. Deep down we all know this eternal truth. It's one of those cast iron laws of the universe. But we are conditioned to think the opposite. No wonder there is a poverty of faith. Not religious faith, but the faith that the universe will bring us whatever we need, at the right moment in the right way.
No necessito res
Tothom pensa que necessita aconseguir alguna cosa. Però la veritat és que no necessitem res. Ja tenim allò que necessitem. El problema sorgeix quan pensem que hem de guardar allò que rebem. És el manteniment allò que sosté la nostra necessitat. Però tot allò que ens arriba no és per guardar-ho, és per donar-ho. I quan dónes, reps. Al fons tots coneixem aquesta veritat eterna. És una de les lleis de ferro fos de l'univers. Però estem condicionats a pensar el contrari. No és estrany que hi hagi pobresa de fe. No la fe religiosa, sinó la fe en què l'univers ens portarà tot allò que necessitem, en el moment adequat i de la manera adequada.
No necesito nada
Todo el mundo piensa que necesita conseguir algo. Pero la verdad es que no necesitamos nada. Ya tenemos lo que necesitamos. El problema surge cuando pensamos que tenemos que guardar lo que recibimos. Es el mantenimiento lo que sostiene nuestra necesidad. Pero todo lo que nos llega no es para guardarlo, es para darlo. Y cuando das, recibes. En el fondo todos conocemos esta verdad eterna. Es una de esas leyes de hierro fundido del universo. Pero estamos condicionados a pensar lo contrario. No es de extrañar que haya pobreza de fe. No la fe religiosa, sino la fe en que el universo nos traerá todo lo que necesitemos, en el momento adecuado y de la manera adecuada.
Gentleness
Non-violence is a very deep philosophy. Not only does it require me to harm no one physically, but also to avoid harming anyone's self-respect. Such an ethic requires tremendous awareness and sensitivity. When I have learned to be gentle with myself, I can be the same with others.
Dolçor
La no-violència és una filosofia molt profunda. No només m'obliga a no fer mal a ningú físicament, sinó també a evitar danyar el respecte propi de ningú. Aquesta ètica requereix una tremenda consciència i sensibilitat. Quan he après a ser amable amb mi mateix, puc ser igual amb els altres.
Dulzura
La no violencia es una filosofía muy profunda. No solo me obliga a no dañar a nadie físicamente, sino también a evitar dañar el respeto propio de nadie. Tal ética requiere una tremenda conciencia y sensibilidad. Cuando he aprendido a ser amable conmigo mismo, puedo ser igual con los demás.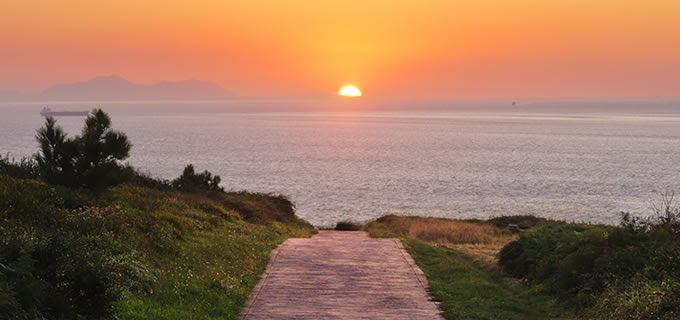 Near Contentment
When you can think of yesterday without regret and tomorrow without fear, you are near contentment.
A prop de la satisfacció
Quan pots pensar en el ahir sense penediment i en el demà sense por, ets a prop de la satisfacció.
Cerca de la satisfacción
Cuando puedes pensar en el ayer sin arrepentimiento y en el mañana sin miedo, estás cerca de la satisfacción.
Give Happiness
One who gives happiness cannot give sorrow. One who gives sorrow, cannot give happiness. Where there is happiness there cannot be sorrow.
Donar felicitat
Qui dóna felicitat no pot donar tristesa. Qui dóna tristesa, no pot donar felicitat. On hi ha felicitat no hi pot haver tristesa.
Dar felicidad
Quien da felicidad no puede dar tristeza. Quien da tristeza, no puede dar felicidad. Donde hay felicidad no puede haber tristeza.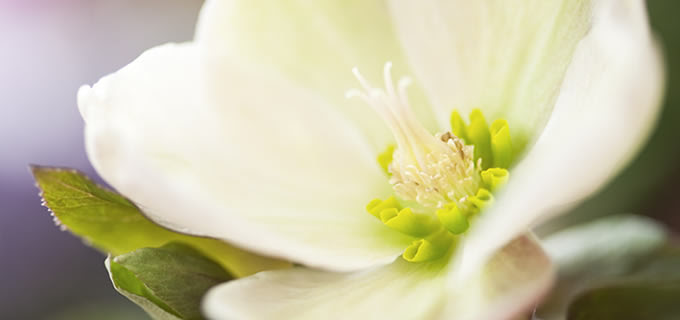 Honesty & Clarity
Honesty does not mean simply speaking your mind. Honesty means to be very clear about everything going on inside you. Where there is honesty, feelings become pure and clean. Honesty is where there are no other thoughts or feelings inside, other than those that God himself would have.
Honestedat i Claredat
L'honestedat no vol dir simplement dir el que penses. L'honestedat vol dir ser molt clar sobre tot el que passa dins teu. On hi ha honestedat, els sentiments es tornen purs i nets. L'honestedat és on no hi ha altres pensaments o sentiments a l'interior, a banda dels que Déu mateix tindria.
Honestidad y Claridad
La honestidad no significa simplemente decir lo que piensas. La honestidad significa ser muy claro acerca de todo lo que sucede dentro de ti. Donde hay honestidad, los sentimientos se vuelven puros y limpios. La honestidad es donde no hay otros pensamientos o sentimientos en el interior, aparte de los que Dios mismo tendría.
Switch On
If the switch of awareness is on, you cannot have an 'off-mood'.
Encendre
Si l'interruptor de la consciència està encès, no pots tenir mal humor.
Encender
Si el interruptor de la conciencia está encendido, no puedes tener 'mal humor'.
Contentment
Remain content by recognizing the benefit of every moment – and the beauty of every soul.
Contentament
Estigues content reconeixent el benefici de cada moment i la bellesa de cada ànima.
Contentamiento
Mantente contento reconociendo el beneficio de cada momento y la belleza de cada alma.
Beauty of the Sky and the Colour of Flowers
Leave worries aside and you will be surprised by the beauty of the sky and the colour of flowers, of the freshness of the breeze and the generosity of the sun. You will feel you are part of creation, and life will start to make sense.
La bellesa del cel i el color de les flors
Deixa les preocupacions de banda i et sorprendrà la bellesa del cel i el color de les flors, de la frescor de la brisa i la generositat del sol. Sentiràs que ets part de la creació i la vida començarà a tindre sentit.
La belleza del cielo y el color de las flores
Deja las preocupaciones a un lado y te sorprenderá la belleza del cielo y el color de las flores, de la frescura de la brisa y la generosidad del sol. Sentirás que eres parte de la creación y la vida comenzará a tener sentido.
The Influence Of Gossip
I cannot afford to overlook the influence that other people have on me. To what extent do I check that I am not being influenced by gossip? Negativity in the mind is like poison. Negative thoughts are the seeds of negative actions. Gossip and guessing bring sorrow, heaviness and distrust. Hear no evil. See no evil. Speak no evil. Think no evil.
La influència de la xafarderia
No em puc permetre passar per alt la influència que altres persones tenen sobre mi. Fins a quin punt comprovo que no em deixo influenciar per xafarderies? La negativitat a la ment és com verí. Els pensaments negatius són les llavors de les accions negatives. Les xafarderies i l'endevinació porten tristesa, pesadesa i desconfiança. No sentir el mal. No veure el mal. No parlis coses dolentes. No pensis malament.
La influencia del chisme
No puedo permitirme pasar por alto la influencia que otras personas tienen sobre mí. ¿Hasta qué punto compruebo que no me dejo influenciar por chismes? La negatividad en la mente es como veneno. Los pensamientos negativos son las semillas de las acciones negativas. Los chismes y la adivinación traen tristeza, pesadez y desconfianza. No escuchar el mal. No ver el mal. No hables cosas malas. No pienses mal.
Happiness
In order to divorce yourself from unhappiness, always keep the treasures of happiness with you.
Felicitat
Per divorciar-te de la infelicitat, mantingues sempre amb tu els tresors de la felicitat.
Felicidad
Para divorciarte de la infelicidad, mantén siempre contigo los tesoros de la felicidad.
Detachment
Detachment is being close to what you most want to be free from and using it to make you grow.
Desaferrament
El desaferrament és estar a prop d'allò del que més vols alliberar-te i utilitzar-ho per fer-te créixer.
Desapego
Desapego es estar cerca de aquello de lo que más quieres liberarte y utilizarlo para hacerte crecer.