Pens. Bk del dia -juny 2021-
A Language Of Trust
To create the future we desee we need a spiritual language; we must speak from the heart and in the language of the soul – a language of trust, faith and higher values, of inner growth, love and listening.
Un llenguatge de confiança
Per crear el futur que volem, necessitem un llenguatge espiritual; hem de parlar des del cor i en el llenguatge de l'ànima, un llenguatge de confiança, fe i valors superiors, de creixement interior, amor i escolta.
Un lenguaje de confianza
Para crear el futuro que deseamos, necesitamos un lenguaje espiritual; debemos hablar desde el corazón y en el lenguaje del alma, un lenguaje de confianza, fe y valores superiores, de crecimiento interior, amor y escucha.
Hear No Evil …
Hear no evil, see no evil, speak no evil, think no evil. Do not engage yourself in thinking about others because of Jealousy. If anyone tilos you wrong things about others, then hear but do not hear.
No escoltar el mal …
No escoltis maldat, no vegis maldat, no parlis maldat, no pensis malament. No et dediquis a pensar en els altres a causa de la gelosia. Si algú et diu coses dolentes sobre els altres, escolta però no sentis.
No escuchar el mal …
No oigas maldad, no veas maldad, no hables maldad, no pienses mal. No te dediques a pensar en los demás debido a los celos. Si alguien te dice cosas malas acerca de los demás, escucha pero no oigas.
Understanding
A big-hearted soul does not sentence others on the basis of a single act, but appreciates others through understanding their entire journey.
Comprensió
Una ànima de gran cor no sentència a altres sobre la base d'un sol acte, sinó que aprecia els altres al comprendre tot el seu viatge.
Comprensión
Un alma de gran corazón no sentencia a otros sobre la base de un solo acto, sino que aprecia a los demás al comprender todo su viaje.
Thinking About Peace
You become whatever you think about deeply. Think only about peace, love and happiness. Feel these values ​​as part of your life and you will
become them.
Pensant en la pau
Et converteixes en tot el que penses profundament. Pensa només en la pau, l'amor i la felicitat. Sent aquests valors com a part de la teva vida i et convertiràs en ells.
Pensando en la paz
Te conviertes en todo lo que piensas profundamente. Piensa solo en la paz, el amor y la felicidad. Siente estos valores como parte de tu vida y te convertirás en ellos.
Deep Sleep
Ignorance is like a deep sleep in which you dream you are still awake. This a disease of Humanity.
Somni profund
La ignorància és com un somni profund en el qual somies que encara estàs despert. Aquesta és una malaltia de la Humanitat.
Sueño profundo
La ignorancia es como un sueño profundo en el que sueñas que todavía estás despierto. Esta es una enfermedad de la Humanidad.
A Gift Called 'Faith'
When I am continuously being battered by the storms of life, and my very spirit is Ebbing away, then all I need to do is hang onto that gift called 'Faith', that one apoyo which will weather the storms.
Un regal anomenat 'fe'
Quan contínuament estic sent colpejat per les tempestes de la vida, i el meu mateix esperit s'està esvaint, llavors tot el que necessito fer és aferrar-me a aquest regal anomenat 'Fe', aquest suport que resistirà les tempestes.
Un regalo llamado 'fe'
Cuando estoy continuamente siendo golpeado por las tormentas de la vida, y mi mismo espíritu se está desvaneciendo, entonces todo lo que necesito hacer es aferrarme a ese regalo llamado 'Fe', ese apoyo que resistirá las tormentas.
First Change
There is no greater teacher than one s own practical example. To be really benevolente therefore means that I must first change, then I have the power, the knowledge and the experience of thinking and doing for the ultimate benefit of all.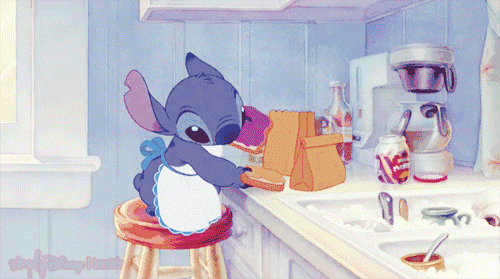 Primer canvi
No hi ha millor mestre que el mateix exemple pràctic. Per tant, ser realment benvolent vol dir que primer he de canviar, després tinc el poder, el coneixement i l'experiència de pensar i fer per al benefici final de tothom.
Primer cambio
No hay mejor maestro que el propio ejemplo práctico. Por lo tanto, ser realmente benevolente significa que primero debo cambiar, luego tengo el poder, el conocimiento y la experiencia de pensar y hacer para el beneficio final de todos.
The Final Analysis
People are often unreasonable, self-centred: Forgive them anyway. If you are honesto, people may cheat you, but be honesto anyway. What you Spend years to build, someone could destroy overnight. Build anyway. The good you do today, people will often forget tomorrow. Do good anyway.
L'anàlisi final
Les persones sovint són irracionals, egocèntriques: perdona-les de totes maneres. Si ets honest, la gent pot enganyar-te, però sigues honest de totes maneres. El que trigues anys a construir, algú podria destruir-ho de la nit al dia. Construeix de totes maneres. El bé que fas avui, sovint la gent ho oblidarà demà. Fes el bé de totes maneres.
El análisis final
Las personas a menudo son irracionales, egocéntricas: perdónelas de todos modos. Si eres honesto, la gente puede engañarte, pero honesto de todos modos. Lo que gastas años en construir, alguien podría destruirlo de la noche a la mañana. Construye de todos modos. El bien que haces hoy, a menudo la gente lo olvidará mañana. Haz el bien de todos modos.
Comparing
If I am always comparing myself with other human beings, I will either suffer from ego or jealousy.
Comparant
Si sempre em comparo amb altres éssers humans, patiré d'ego o de gelosia.
Comparando
Si siempre me comparo con otros seres humanos, sufriré de ego o de celos.
Keep It Simple
To be simple means to be completely pure: to have royalty and greatness whilst being ordinary.
Estigues simple
Ser simple significa ser completament pur: tenir reialesa i grandesa sense deixar de ser ordinari.
Mantente simple
Ser simple significa ser completamente puro: tener realeza y grandeza sin dejar de ser ordinario.
Look Inwards
We all have three eyes. Two for looking out and one for looking in. Why would we want to look in when everything is happening 'out there'? Because the treasure we seek is inside, not outside. What is treasure? Beauty, truth, peace, happiness. You already have what you seek. You already are stunningly beautiful. You are already peaceful and loving. How come you don't know this? Simple, you never look inwards, beyond superficial memories or recent experiences, so you never see your own riches. Take a moment to stop, look in and see. Don't rush. Don't search. Just look. And be aware.
Mira cap a dins
Tots tenim tres ulls. Dos per mirar cap a fora i un per mirar cap a dins. Per què voldríem mirar endins quan tot està succeint "allà fora"? Perquè el tresor que busquem és a dins, no a fora. Què és un tresor? Bellesa, veritat, pau, felicitat. Ja tens el que busques. Ja ets increïblement bonic. Ja ets pacífic i amorós. Com és que no ho saps? Molt senzill, mai mires cap a dins, més enllà dels records superficials o les experiències recents, de manera que mai veus teves pròpies riqueses. Pren-te un moment per aturar-te, mirar cap a dins i veure. No tinguis pressa. No busquis. Només mira. I vés amb compte.
Mira hacia adentro
Todos tenemos tres ojos. Dos para mirar hacia afuera y uno para mirar hacia adentro. ¿Por qué querríamos mirar adentro cuando todo está sucediendo "allá afuera"? Porque el tesoro que buscamos está adentro, no afuera. ¿Qué es un tesoro? Belleza, verdad, paz, felicidad. Ya tienes lo que buscas. Ya eres increíblemente hermoso. Ya eres pacífico y amoroso. ¿Cómo es que no lo sabes? Simple, nunca miras hacia adentro, más allá de los recuerdos superficiales o las experiencias recientes, por lo que nunca ves tus propias riquezas. Tómate un momento para detenerste, mirar hacia adentro y ver. No te apresures. No busques. Solo mira. Y ten cuidado.
Life
The wind may blow from any direction, but the direction in which you go depends on how you set your sails.
La vida
El vent pot bufar en qualsevol direcció, però la direcció en la que vagi depèn de com posis les veles.
La vida
El viento puede soplar en cualquier dirección, pero la dirección en la que vaya depende de cómo pongas las velas.
Patience
Patience teaches us to sow the seed in the form of right actions and to allow the fruits of those actions to ripen in their own time.

Paciència
La paciència ens ensenya a sembrar la llavor en forma d'accions correctes i permetrà que els fruits d'aquestes accions madurin en el moment oportú.
Paciencia
La paciencia nos enseña a sembrar la semilla en forma de acciones correctas y a permitir que los frutos de esas acciones maduren a su debido tiempo.
The First Step
Don't let the distance to be travelled deter you from taking the first step.
El primer pas
No permetis que la distància recorreguda t'impedeixi fer el primer pas.
El primer paso
No permitas que la distancia recorrida te impida dar el primer paso.
Opportunity
The pessimist sees difficulty in every opportunity.
Oportunitat
El pessimista veu dificultats en cada oportunitat.
Oportunidad
El pesimista ve dificultades en cada oportunidad.
Tolerance
Tolerance means to bounce back even when thrown against a very hard wall. The ability to do this comes from sensing that life is a game and that all things move in cycles.
Tolerància
Tolerància vol dir recuperar-se fins i tot quan et llances contra una paret molt dura. La capacitat per fer això prové de sentir que la vida és un joc i que totes les coses es mouen en cicles.
Tolerancia
Tolerancia significa recuperarse incluso cuando te lanzas contra una pared muy dura. La capacidad para hacer esto proviene de sentir que la vida es un juego y que todas las cosas se mueven en ciclos.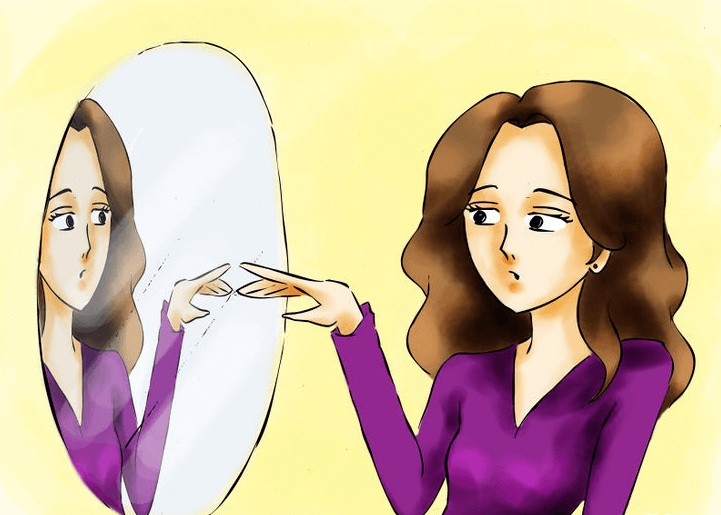 Clean and Tidy
The most important places to keep clean and tidy are my mind and heart. If I allow thoughts to flourish that I wouldn't want to see the light of day, I can never have any real self-respect.
Net i ordenat
Els llocs més importants per mantenir-me net i ordenat són la meva ment i el meu cor. Si permeto que floreixin pensaments que no m'agradaria veure a la llum del dia, mai podré tenir un veritable respecte per mi mateix.
Limpio y ordenado
Los lugares más importantes para mantenerme limpio y ordenado son mi mente y mi corazón. Si permito que florezcan pensamientos que no me gustaría ver a la luz del día, nunca podré Tener un verdadero respeto por mi mismo.
Lotus Life
The lotus is a symbol of purity, Its roots are in the mud, but the flower remains above dirty water. Live a lotus life. Be in the world, but unaffected by impurities.
Vida de lotus
El lotus és un símbol de puresa, les seves arrels estan en el fang, però la flor roman per sobre de l'aigua bruta. Viu una vida de lotus. Estar en el món, però no afectat per les impureses.
Vida de loto
El loto es un símbolo de pureza, sus raíces están en el barro, pero la flor permanece por encima del agua sucia. Vive una vida de loto. Estar en el mundo, pero no afectado por las impurezas.
Desires
Reduce your desires and your problems will be reduced.
Desitjos
Redueix els teus desitjos i els teus problemes es reduiran.
Deseos
Reduce tus deseos y tus problemas se reducirán.
True Happiness
True happiness comes when my mind and the senses have become quiet and peaceful. In that state, there is spiritual power; we are performing actions, but free from desires and free from attachment to what we do. Such happiness finishes any sorrow that comes to us.
Felicitat veritable
La veritable felicitat arriba quan la meva ment i els meus sentits s'han tornat tranquils i pacífics. En aquest estat, hi ha poder espiritual; estem realitzant accions, però lliures de desitjos i lliures d'aferrament al que fem. Tal felicitat acaba amb qualsevol dolor que ens sobrevingui.
Felicidad verdadera
La verdadera felicidad llega cuando mi mente y mis sentidos se han vuelto tranquilos y pacíficos. En ese estado, hay poder espiritual; estamos realizando acciones, pero libres de deseos y libres de apego a lo que hacemos. Tal felicidad acaba con cualquier dolor que nos sobrevenga.
Diamond Consciousness
When you look at the world through your physical eyes, you will see all the facets of our diversity: culture, race, personality, religion and so on. Seeing only through your physical eyes, it is easy to become stubborn and to try to
prove yourself right. However where there is stubbornness there is no love. And trying to prove the self right is equally offensive.
Consciència de diamant
Quan miris el món a través dels teus ulls físics, veuràs totes les facetes de la nostra diversitat: cultura, raça, personalitat, religió, etc. Veient només a través dels teus ulls físics, és fàcil tornar-se tossut i tractar de demostrar que tens raó. No obstant això, on hi ha tossuderia, no hi ha amor. I tractar de demostrar que un té raó és igualment ofensiu.
Conciencia de diamante
Cuando mires el mundo a través de tus ojos físicos, verás todas las facetas de nuestra diversidad: cultura, raza, personalidad, religión, etc. Al ver solo a través de tus ojos físicos, es fácil volverse terco y tratar de demostrar que tienes razón. Sin embargo, donde hay terquedad, no hay amor. Y tratar de demostrar que uno tiene razón es igualmente ofensivo.
Giving
With habits, never give in or we lose our dignity. With the self, never give up or we lose our destiny. With others never give your worst or you will never develop your best. The saying, "What we give is what we receive". The lesson: Just to give.
Donació
Amb els hàbits, mai ens rendim o perdem la dignitat. Amb el jo, mai ens rendim o perdem el nostre destí. Amb els altres mai donis el pitjor o mai desenvoluparàs el millor de tu. La dita: "El que donem és el que rebem". La lliçó: només donar.
Donación
Con los hábitos, nunca nos rendimos o perdemos la dignidad. Con el yo, nunca nos rendimos o perdemos nuestro destino. Con los demás nunca des lo peor o nunca desarrollarás lo mejor de ti. El dicho, "Lo que damos es lo que recibimos". La lección: solo dar.
Connecting With Others
We are normally kind to people who are kind to us. But when someone is not behaving well, we tend to change our attitude, response and behaviour toward that person. We wait for the other person to change before changing ourselves. So we do not find change in others nor in ourselves.
Connectant amb altres
Normalment som amables amb les persones que ho són amb nosaltres. Però quan algú no s'està portant bé, tendim a canviar la nostra actitud, resposta i comportament cap a aquesta persona. Esperem a que l'altra persona canviï abans de canviar nosaltres mateixos. Llavors no trobem canvis en els altres ni en nosaltres mateixos.
Conectando con otros
Normalmente somos amables con las personas que lo son con nosotros. Pero cuando alguien no se está portando bien, tendemos a cambiar nuestra actitud, respuesta y comportamiento hacia esa persona. Esperamos a que la otra persona cambie antes de cambiar nosotros mismos. Entonces no encontramos cambios en los demás ni en nosotros mismos.
Magic Carpet
Life experiences are like sentences – we are always looking for the full stop, the conclusion. It's OK to end a train of thought, but not thought itself. Thoughts are the beginning of our creation and are here to be creative.
Catifa màgica
Les experiències de la vida són com frases: sempre busquem el punt final, la conclusió. Està bé acabar una línia de pensament, però no el pensament en si. Els pensaments són el començament de la nostra creació i són aquí per ser creatius.
Alfombra mágica
Las experiencias de la vida son como frases: siempre buscamos el punto final, la conclusión. Está bien terminar una línea de pensamiento, pero no el pensamiento en sí. Los pensamientos son el comienzo de nuestra creación y están aquí para ser creativos.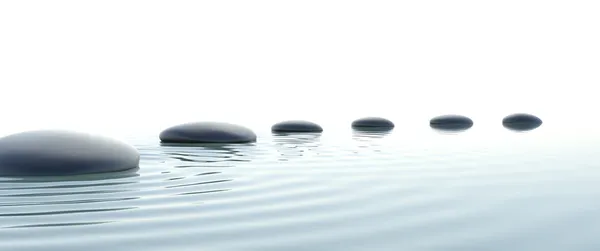 Peace is simplicity. Simplicity is beauty
Choose a day as your day of simplicity.
La pau és senzillesa. Simplicitat és bellesa
Tria un dia com el teu dia de senzillesa.
La paz es sencillez. Simplicidad es belleza
Elija un día como tu día de sencillez.
Happiness
I open my eyes to the wonder of being. Delighted in the way things turn out, amazed at the beauty of it all. I am happy.
Felicitat
Obro els ulls a la meravella de ser. Encantat de com resulten les coses, sorprès per la bellesa de tot. Sóc feliç.
Felicidad
Abro los ojos a la maravilla de ser. Encantado de cómo resultan las cosas, asombrado por la belleza de todo. Soy feliz.
Love and discipline
To be balanced means doing the right thing at the right time. It is the ability to use the head and the heart simultaneously. It is the ability to enjoy love and discipline in equal measure.
Amor i disciplina
Estar equilibrat significa fer el correcte en el moment adequat. És la capacitat d'usar el cap i el cor simultàniament. És la capacitat de gaudir de l'amor i la disciplina en la mateixa mesura.
Amor y disciplina
Estar equilibrado significa hacer lo correcto en el momento adecuado. Es la capacidad de usar la cabeza y el corazón simultáneamente. Es la capacidad de disfrutar del amor y la disciplina en igual medida.
Total Appreciation
Many believe that happiness is achieved through material wealth. It is true that gives a temporary sense of well-being.
Apreciació total
Molts creuen que la felicitat s'aconsegueix mitjançant la riquesa material. És cert que dóna una sensació temporal de benestar.
Apreciación total
Muchos creen que la felicidad se logra mediante la riqueza material. Es cierto que da una sensación temporal de bienestar.
Your Qualities
The more you appreciate your own qualities the stronger they will become.
Les teves Qualitats
Com més apreciïs les teves pròpies qualitats, més forts es tornaran.
Tus Cualidades
Cuanto más aprecies tus propias cualidades, más fuertes se volverán.
Positivity
If my mind is still enough, I can see the deeper meaning behind each situation. No matter how bad a problem may seem on the surface, if I remain positive eventually I will see how everything has worked out for the best.
Positivitat
Si la meva ment està prou tranquil·la, puc veure el significat més profund darrere de cada situació. No importa com de greu pugui semblar un problema en la superfície, si em mantinc positiu, eventualment veuré com tot ha funcionat de la millor manera.
Positividad
Si mi mente está lo suficientemente tranquila, puedo ver el significado más profundo detrás de cada situación. No importa cuán grave pueda parecer un problema en la superficie, si me mantengo positivo, eventualmente veré cómo todo ha funcionado de la mejor manera.