Pensam. Bk noviembre 2020
Spaces Of Silence
Push yourself like a machine and you will eventually run low on energy. Love your mind by allowing it spaces of silence and it will serve you tirelessly.
Espais de silenci
Empenta't com una màquina i eventualment et quedaràs sense energia. Estima la teva ment deixant-li espais de silenci i et servirà incansablement.
Espacios de silencio
Empújate como una máquina y eventualmente te quedarás sin energía. Ama tu mente dejándole espacios de silencio y te servirá incansablemente.
Patience
Patience and more patience enable a closed mind to gently unfurl.
Paciència
La paciència i més paciència permeten que una ment tancada es desplegui suaument.
Paciencia
La paciencia y más paciencia permiten que una mente cerrada se despliegue suavemente.
Wisdom
You have the determination to plant seeds of change now, and the wisdom to wait for the fruits to emerge.
Saviesa
Tens la determinació de plantar llavors de canvi ara i la saviesa per esperar que sorgeixin els fruits.
Sabiduría
Tienes la determinación de plantar semillas de cambio ahora y la sabiduría para esperar a que surjan los frutos.
Perfect and Pure
There is part of you that is perfect and pure. It is untouched by the less than perfect characteristics you've acquired by living in a less than perfect world. It is filled with divine qualities, so is a constant state of resourcefulness and well-being. Its total absence of conflict and negativity of any sort makes this part of you a Still-Point; a deep, enriching experience of Silence. Make time to practise reaching this inner place of Silence. It will bring you untold benefit.
Perfecte i pur
Hi ha una part de tu que és perfecta i pura. No es veu afectada per les característiques menys que perfectes que ha adquirit al viure en un món menys que perfecte. Està plena de qualitats divines, per la qual cosa és un estat constant d'enginy i benestar. La seva total absència de conflicte i negativitat de qualsevol tipus fa d'aquesta part de tu un Punt de Quietud; una experiència profunda i enriquidora del Silenci. Pren-te un temps per practicar com arribar a aquest lloc interior de Silenci. Et portarà un benefici incalculable.
Perfecto y puro
Hay una parte de ti que es perfecta y pura. No se ve afectada por las características menos que perfectas que ha adquirido al vivir en un mundo menos que perfecto. Está llena de cualidades divinas, por lo que es un estado constante de ingenio y bienestar. Su total ausencia de conflicto y negatividad de cualquier tipo hace de esta parte de ti un Punto de Quietud; una experiencia profunda y enriquecedora del Silencio. Tómate un tiempo para practicar cómo llegar a este lugar interior de Silencio. Te traerá un beneficio incalculable.
Honesty & Clarity
Honesty does not mean simply speaking your mind. Honesty means to be very clear about everything going on inside you. Where there is honesty, feelings become pure and clean. Honesty is where there are no other thoughts or feelings inside, other than those that God himself would have. Such clarity is reflected in your words; they will be filled with the power of truth, and spoken with ease and without hesitation. The genuine honesty cultivated within you is what will reach out and touch others.
Honestedat i claredat
L'honestedat no vol dir simplement dir el que penses. L'honestedat significa ser molt clar sobre tot el que succeeix dins teu. On hi ha honestedat, els sentiments es tornen purs i nets. L'honestedat és on no hi ha altres pensaments o sentiments a l'interior, a part dels que Déu mateix tindria. Aquesta claredat es reflecteix en les teves paraules; s'ompliran del poder de la veritat i es parlaran amb facilitat i sense vacil·lació. L'honestedat genuïna conreada dins teu és el que arribarà i tocarà als altres.
Honestidad y claridad
La honestidad no significa simplemente decir lo que piensas. La honestidad significa ser muy claro sobre todo lo que sucede dentro de ti. Donde hay honestidad, los sentimientos se vuelven puros y limpios. La honestidad es donde no hay otros pensamientos o sentimientos en el interior, aparte de los que Dios mismo tendría. Esa claridad se refleja en tus palabras; se llenarán del poder de la verdad y se hablarán con facilidad y sin vacilación. La honestidad genuina cultivada dentro de ti es lo que alcanzará y tocará a los demás.
A Long And Healthy Life
There are three ingredients for a long and healthy life: live with attention but without worry, use time in a worthwhile way, keep your thoughts pure, positive and filled with strength.
Una vida llarga i saludable
Hi ha tres ingredients per a una vida llarga i saludable: viu amb atenció però sense preocupacions, fes servir el temps de manera que valgui la pena, mantingues els teus pensaments purs, positius i plens de força.
Una vida larga y saludable
Hay tres ingredientes para una vida larga y saludable: vive con atención pero sin preocupaciones, usa el tiempo de manera que valga la pena, mantén tus pensamientos puros, positivos y llenos de fuerza.
The Final Analysis
People are often unreasonable, self-centred: Forgive them anyway. If you are Honest, People may cheat you, but be Honest anyway. What you spend years to build, someone could destroy overnight. Build anyway. The good you do today, People will often forget tomorrow. Do Good anyway. You see, in the final analysis it is between you and God; it never was between you and them anyway.
L'anàlisi final
Les persones sovint són irracionals, egocèntriques: perdona-les de totes maneres. Si ets honest, la gent pot enganyar-te, però sé honest de totes maneres. El que trigues anys a construir, algú podria destruir-ho de la nit al dia. Construeix de totes maneres. El bé que fas avui, la gent sovint ho oblidarà demà. Fes el bé de totes maneres. Veuràs, en l'anàlisi final és entre tu i Déu; de totes maneres, mai va ser entre ells i tu.
El análisis final
Las personas a menudo son irracionales, egocéntricas: perdónalas de todos modos. Si eres honesto, la gente puede engañarte, pero sé honesto de todos modos. Lo que tardas años en construir, alguien podría destruirlo de la noche a la mañana. Construye de todos modos. El bien que haces hoy, la gente a menudo lo olvidará mañana. Haz el bien de todos modos. Verás, en el análisis final es entre tí y Dios; de todos modos, nunca fue entre ellos y tú.
Mind & Heart
A mind filled with peace creates a heart filled with contentment.
Ment i cor
Una ment plena de pau crea un cor ple de satisfacció.
Mente y corazón
Una mente llena de paz crea un corazón lleno de satisfacción.
Concentration Ability | Day 11
When you want to do something sincerely and are decisive about it; the power of concentration becomes available to you. Concentration allows you to achieve more in less time and respond to situations in a more effective way.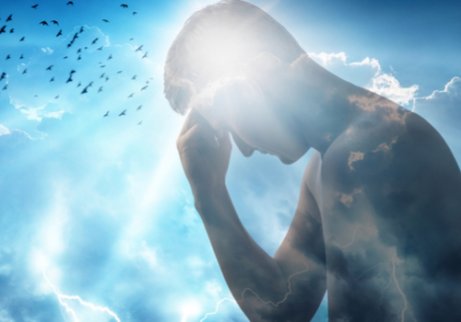 Habilitat de concentració | dia 11
Quan vols fer alguna cosa amb sinceritat i ets decidit al respecte, el poder de concentració es torna disponible per a tu. La concentració et permet aconseguir més en menys temps i respondre a les situacions d'una manera més efectiva.
Habilidad de concentración | Día 11
Cuando quieres hacer algo con sinceridad y eres decidido al respecto; el poder de concentración se vuelve disponible para ti. La concentración te permite lograr más en menos tiempo y responder a las situaciones de una manera más efectiva.
Am I Happy?
If there is any sadness I make a strong effort to be free of it quickly, otherwise it grows like a vine in the rainy season: by midday I will be confused; by evening a whole jungle of weak, wasteful and negative attitudes will have taken deep roots in my mind. The result equals chaos. Sometimes I reach a stage where the attitude is: "So what if I feel the blues today? It is my life; no one else will be affected". Firstly, the more I allow myself to experience sorrow, the less time I have available to be happy and contented. It sounds ridiculously obvious, but am I aware of the value of happiness? It is an extremely rare commodity, and the cost goes sky high. Secondly, is it my life? Yes, I am living it, but am I not a member of a family or a co-worker with others, and am I not part of society? If so, then every movement affects and is affected by those around me.
Estic feliç?
Si hi ha alguna tristesa, faig un gran esforç per alliberar-me ràpidament d'ella, en cas contrari, creix com una vinya a l'estació de les pluges: al migdia estaré confós; al vespre, tota una jungla d'actituds febles, malbaratadores i negatives hi haurà arrelat profundament en la meva ment. El resultat equival al caos. A vegades arribo a una etapa en què l'actitud és: "I què passa si avui em sento trist? És la meva vida; ningú més es veurà afectat". En primer lloc, com més em permeto experimentar el dolor, menys temps tinc disponible per a ser feliç i content. Sona ridículament obvi, però sóc conscient de la valor de la felicitat? És un bé extremadament rar i el cost es dispara. En segon lloc, és la meva vida? Sí, ho estic vivint, però no sóc membre d'una família o col·laborador d'altres, i no sóc part de la societat? Si és així, llavors cada moviment afecta i és afectat pels que m'envolten.
¿Estoy feliz?
Si hay alguna tristeza, hago un gran esfuerzo para liberarme rápidamente de ella, de lo contrario, crece como una vid en la estación de las lluvias: al mediodía estaré confundido; al anochecer, toda una jungla de actitudes débiles, derrochadoras y negativas habrá echado profundas raíces en mi mente. El resultado equivale al caos. A veces llego a una etapa en la que la actitud es: "¿Y qué pasa si hoy me siento triste? Es mi vida; nadie más se verá afectado". En primer lugar, cuanto más me permito experimentar el dolor, menos tiempo tengo disponible para ser feliz y contento. Suena ridículamente obvio, pero ¿soy consciente del valor de la felicidad? Es un bien extremadamente raro y el costo se dispara. En segundo lugar, ¿es mi vida? Sí, lo estoy viviendo, pero ¿no soy miembro de una familia o colaborador de otros, y no soy parte de la sociedad? Si es así, entonces cada movimiento afecta y es afectado por quienes me rodean.
Wise Wealth
There are many words for which we have forgotten the meaning – love is one such word, and wealth is another. When we hear or use the word wealth today we immediately conjure images of huge cheques, large properties, five star holidays and the very best in everything. In fact it is this limited form of wealth, measured and defined essentially by money which blocks the realisation and manifestation of true wealth. Every human being is wealthy beyond imagination. But not in their bank accounts.
Riquesa sàvia
Hi ha moltes paraules quin significat hem oblidat: l'amor és una d'aquestes paraules i la riquesa és una altra. Quan escoltem o fem servir la paraula riquesa avui, immediatament evoquem imatges de xecs enormes, propietats grans, vacances de cinc estrelles i el millor en tot. De fet, és aquesta forma limitada de riquesa, mesura i definida essencialment pels diners, la qual bloqueja la realització i manifestació de la veritable riquesa. Tot ésser humà és ric més enllà de la imaginació. Però no en els seus comptes bancaris.
Riqueza sabia
Hay muchas palabras cuyo significado hemos olvidado: el amor es una de esas palabras y la riqueza es otra. Cuando escuchamos o usamos la palabra riqueza hoy, inmediatamente evocamos imágenes de cheques enormes, propiedades grandes, vacaciones de cinco estrellas y lo mejor en todo. De hecho, es esta forma limitada de riqueza, medida y definida esencialmente por el dinero, la que bloquea la realización y manifestación de la verdadera riqueza. Todo ser humano es rico más allá de la imaginación. Pero no en sus cuentas bancarias.
Courage
Courage is to take a step forward into an area of difficulty without a solution in mind, but yet feeling that victory is ahead. It is going empty handed, but knowing that God's hand is stretched out to pull you.
Valor
El valor és fer un pas cap endavant en una àrea de dificultat sense una solució en ment, però no obstant això, sent que la victòria està per davant. Va amb les mans buides, però sabent que la mà de Déu està estesa per estirar de tu.
Valor
El valor es dar un paso hacia adelante en un área de dificultad sin una solución en mente, pero sin embargo, siente que la victoria está por delante. Va con las manos vacías, pero sabiendo que la mano de Dios está extendida para tirar de ti.
Make Up
While we spend much time 'making up' our faces to ensure our appearance is beautiful for others, we forget to make up our minds. This is not about making decisions. Making up our mind means ensuring that our thoughts are positive and our feelings towards others are filled with good wishes. When we do, others begin to sense a deeper beauty emanating from behind the skin! This is inner beauty. Don't hide behind your face. Let the real you show through.
Maquillatge
Si bé passem molt de temps 'maquillant-nos' per assegurar-nos que la nostra aparença sigui bella per als altres, ens oblidem de prendre una decisió. No es tracta de prendre decisions. Decidir-nos vol dir assegurar-nos que els nostres pensaments siguin positius i els nostres sentiments cap als altres estiguin plens de bons desitjos. Quan ho fem, altres comencen a sentir una bellesa més profunda que emana darrere de la pell. Aquesta és la bellesa interior. No t'amaguis darrere la teva cara. Deixeu que la realitat es mostri.
Maquillaje
Si bien pasamos mucho tiempo 'maquillándonos' para asegurarnos de que nuestra apariencia sea hermosa para los demás, nos olvidamos de tomar una decisión. No se trata de tomar decisiones. Decidirnos significa asegurarnos de que nuestros pensamientos sean positivos y nuestros sentimientos hacia los demás estén llenos de buenos deseos. Cuando lo hacemos, otros comienzan a sentir una belleza más profunda que emana detrás de la piel. Ésta es la belleza interior. No te escondas detrás de tu cara. Deje que lo real se muestre.
Good Feelings
Good feelings for others are like ointments that heal wounds and re-establish friendships and relationships.
Bons sentiments
Els bons sentiments pels altres són com ungüents que curen les ferides i restableixen les amistats i les relacions.
Buenos sentimientos
Los buenos sentimientos por los demás son como ungüentos que curan las heridas y restablecen las amistades y las relaciones.
Que Sera, Sera
Resistance leads to persistence. Whatever you resist or push against simply persists and pushes back in equal measure. Instead, transform resistance into acceptance by practicing "Que Sera, Sera … whatever will be, will be…"
Que Serà, Serà
La resistència condueix a la perseverança. Tot el que es resisteix o contra el que empeny simplement persisteix i rebutja en la mateixa mesura. En canvi, transformi la resistència en acceptació practicant "Que Serà, Serà … el que sigui, serà …"
Que Sera, Sera
La resistencia conduce a la perseverancia. Todo lo que se resiste o contra lo que empuja simplemente persiste y rechaza en igual medida. En cambio, transforme la resistencia en aceptación practicando "Que Sera, Sera … lo que sea, será …"
Speak Sweetly and Touch Hearts
When speaking to others we usually speak from our head, or intellect. Words spoken from the head rarely touch the hearts of others. This means they don't create any impact and are soon forgotten.
Parla dolçament i toca cors
Quan parlem amb els altres, solem parlar amb el cap o l'intel·lecte. Les paraules dites des del cap poques vegades toquen el cor dels altres. Això vol dir que no creen cap impacte i aviat s'obliden.
Habla dulcemente y toca corazones
Cuando hablamos con los demás, solemos hablar con la cabeza o el intelecto. Las palabras dichas desde la cabeza rara vez tocan el corazón de los demás. Esto significa que no crean ningún impacto y pronto se olvidan.
Character
When you do not upset yourself thinking about how others must change and instead you concentrate on your own change, good things start to happen. First, you will feel better about yourself. Second, you will start to have positive feelings towards others and start to understand them. Third, others start having a more positive attitude towards you.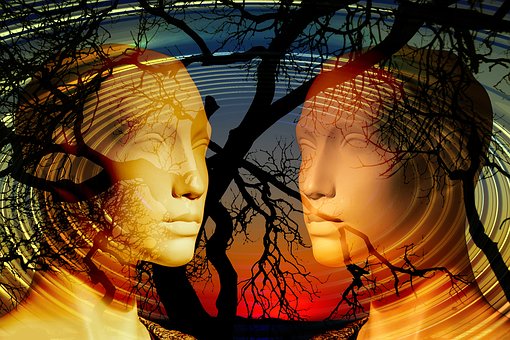 Caràcter
Quan no et molestes pensant en com els altres han de canviar i en canvi et concentres en el teu propi canvi, comencen a succeir coses bones. Primer, et sentiràs millor amb tu mateix. En segon lloc, començaràs a tenir sentiments positius cap als altres i començaràs a comprendre'ls. En tercer lloc, els altres comencen a tenir una actitud més positiva cap a tu.
Carácter
Cuando no te molestas pensando en cómo los demás deben cambiar y en cambio te concentras en tu propio cambio, comienzan a suceder cosas buenas. Primero, te sentirás mejor contigo mismo. En segundo lugar, comenzarás a tener sentimientos positivos hacia los demás y comenzarás a comprenderlos. En tercer lugar, los demás comienzan a tener una actitud más positiva hacia ti.
Scattered Thoughts
Uncontrolled, scattered thoughts are like a speeding car. Unless you brake you'll crash.
Pensaments dispersos
Els pensaments incontrolats i dispersos són com un cotxe a tota velocitat. Llevat que freni, xocarà.
Pensamientos dispersos
Los pensamientos incontrolados y dispersos son como un coche a toda velocidad. A menos que frene, chocará.
Change
It is wise to bend rather than to break. Those who change will get spiritual wisdom. Conversely, those who have wisdom will decide to change. Change is the first law of Nature.
Canvi
És aconsellable doblegar-se en lloc de trencar-se. Aquells que canviïn obtindran saviesa espiritual. Al revés, aquells que tenen saviesa decidiran canviar. El canvi és la primera llei de la natura.
Cambio
Es aconsejable doblarse en lugar de romperse. Aquellos que cambien obtendrán sabiduría espiritual. A la inversa, aquellos que tienen sabiduría decidirán cambiar. El cambio es la primera ley de la naturaleza.
Point of view
When someone disbelieves us, we usually argue back and try to prove our point. Yet we find that the more we talk, the less people listen. Unable to convince them, we end up frustrated.
Punt de vista
Quan algú no ens creu, en general discutim i tractem de provar el nostre punt. No obstant això, descobrim que com més parlem, menys escolta la gent. Incapaços de convèncer-los, acabam frustrats.
Punto de vista
Cuando alguien no nos cree, por lo general discutimos y tratamos de probar nuestro punto. Sin embargo, descubrimos que cuanto más hablamos, menos escucha la gente. Incapaces de convencerlos, terminamos frustrados.
Treasure of Happiness
Let the treasure of happiness always be with you and all other treasures will automatically come to you.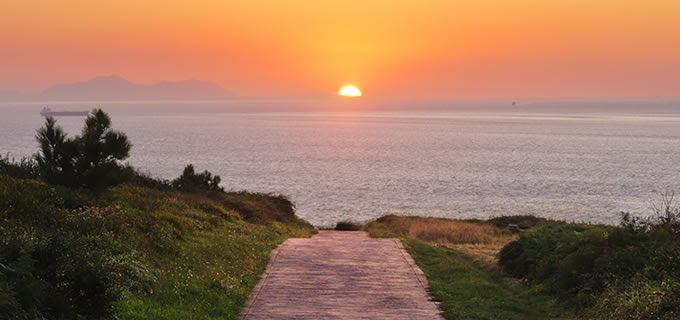 Tresor de la felicitat
Deixa que el tresor de la felicitat estigui sempre amb tu i tots els altres tresors vindran automàticament a tu.
Tesoro de la felicidad
Deja que el tesoro de la felicidad esté siempre contigo y todos los demás tesoros vendrán automáticamente a tí.
Empathy
The ability to listen, understand and empathise creates a feeling of trust and friendship in others. If I am always willing to listen, I can help them discover their own solutions to the problems they have to face.
Empatia
La capacitat d'escoltar, comprendre i sentir empatia crea un sentiment de confiança i amistat en els altres. Si sempre estic disposat a escoltar, puc ajudar-los a descobrir les seves pròpies solucions als problemes que han d'afrontar.
Empatía
La capacidad de escuchar, comprender y sentir empatía crea un sentimiento de confianza y amistad en los demás. Si siempre estoy dispuesto a escuchar, puedo ayudarles a descubrir sus propias soluciones a los problemas que tienen que afrontar.
Enjoy Moments of Silence
When your open your eyes in the morning, sit for a moment and appreciate the gift of a new day, create a peaceful thought and enjoy some moments of silence throughout the whole day.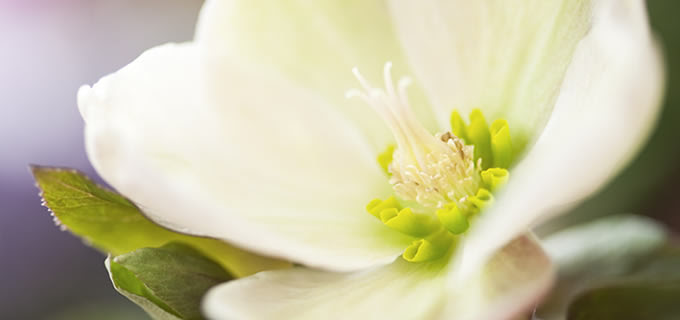 Gaudeix de moments de silenci
Quan obres els ulls al matí, seu un moment i aprecia el regal d'un nou dia, crea un pensament tranquil i gaudeix d'alguns moments de silenci durant tot el dia.
Disfruta de momentos de silencio
Cuando abres los ojos por la mañana, siéntate un momento y aprecia el regalo de un nuevo día, crea un pensamiento tranquilo y disfruta de algunos momentos de silencio durante todo el día.
Patience is a Virtue and a Power
Patience is a virtue and a power too. Patience tells us that the journey of a thousand miles begins with a single step and that we get over there one step at a time.
La paciència és una virtut i un poder
La paciència és una virtut i també un poder. La paciència ens diu que el viatge de mil milles comença amb un sol pas i que arribem pas a pas.
La paciencia es una virtud y un poder
La paciencia es una virtud y también un poder. La paciencia nos dice que el viaje de mil millas comienza con un solo paso y que llegamos paso a paso.
Big Heart
For those with a big heart, even impossible tasks become possible.
Gran cor
Per a aquells amb un gran cor, fins i tot les tasques impossibles es tornen possibles.
Gran corazón
Para aquellos con un gran corazón, incluso las tareas imposibles se vuelven posibles.
Good Relationships
In order to create good relationships… – with your mind, think about what you have to learn from others, – with your eyes, look into good qualities of others, – with your words, recognise, value and appreciate their accomplishments, – with your actions, cooperate and do something for others.
Bones relacions
Per crear bones relacions… – amb la teva ment, pensa en el que has d'aprendre dels altres, – amb els teus ulls, mira les bones qualitats dels altres, – amb les teves paraules, reconeix, valora i aprecia els seus èxits, – amb les teves accions, coopera i fes alguna cosa pels altres.
Buenas relaciones
Para crear buenas relaciones… – con tu mente, piensa en lo que tienes que aprender de los demás, – con tus ojos, mira las buenas cualidades de los demás, – con tus palabras, reconoce, valora y aprecia sus logros, – con tus acciones, coopera y haz algo por los demás.
Give Blessings
We are all blessed with life and all the opportunities it brings, though most of us forget to notice. But we also have blessings to give. In fact, the opportunity to give our blessings may be the greatest blessing of all.
Donar benediccions
Tots som beneïts amb la vida i totes les oportunitats que brinda, encara que la majoria de nosaltres oblidem adonar-nos-en. Però també tenim benediccions per donar. De fet, l'oportunitat de donar les nostres benediccions pot ser la major benedicció de totes.
Dar bendiciones
Todos somos bendecidos con la vida y todas las oportunidades que brinda, aunque la mayoría de nosotros olvidamos darnos cuenta. Pero también tenemos bendiciones para dar. De hecho, la oportunidad de dar nuestras bendiciones puede ser la mayor bendición de todas.
Less Is More
Fear less, hope more; Eat less, chew more; Whine less, breathe more; Hate less, love more and all good things are yours.
Menys és més
Por menys, esperança més; menja menys, mastega més; ploriquejar menys, respirar més; odia menys, estima més i totes les coses bones són teves.
Menos es más
Miedo menos, esperanza más; come menos, mastica más; lloriquear menos, respirar más; odia menos, ama más y todas las cosas buenas son tuyas.
---
---