Pens. BK del dia -marzo 2021
Failure
Failure doesn't mean – you'll never make it, it means – it will take a little longer.
Fallada
El fracàs no vol dir que mai ho aconseguiràs, vol dir que trigarà una mica més de temps.
Fallo
El fracaso no significa que nunca lo lograrás, significa que tomará un poco más de tiempo.
Creating Harmony
Love dissolves hate.
Creant harmonia
L'amor dissol l'odi.
Creando armonía
El amor disuelve el odio.
The Beauty Within
You see, behind the masks and beneath the fears, to the beauty within every heart.
La bellesa interior
Veus, darrere de les màscares i sota les pors, la bellesa dins de cada cor.
La belleza interior
Ves, detrás de las máscaras y debajo de los miedos, la belleza dentro de cada corazón.
World of Happiness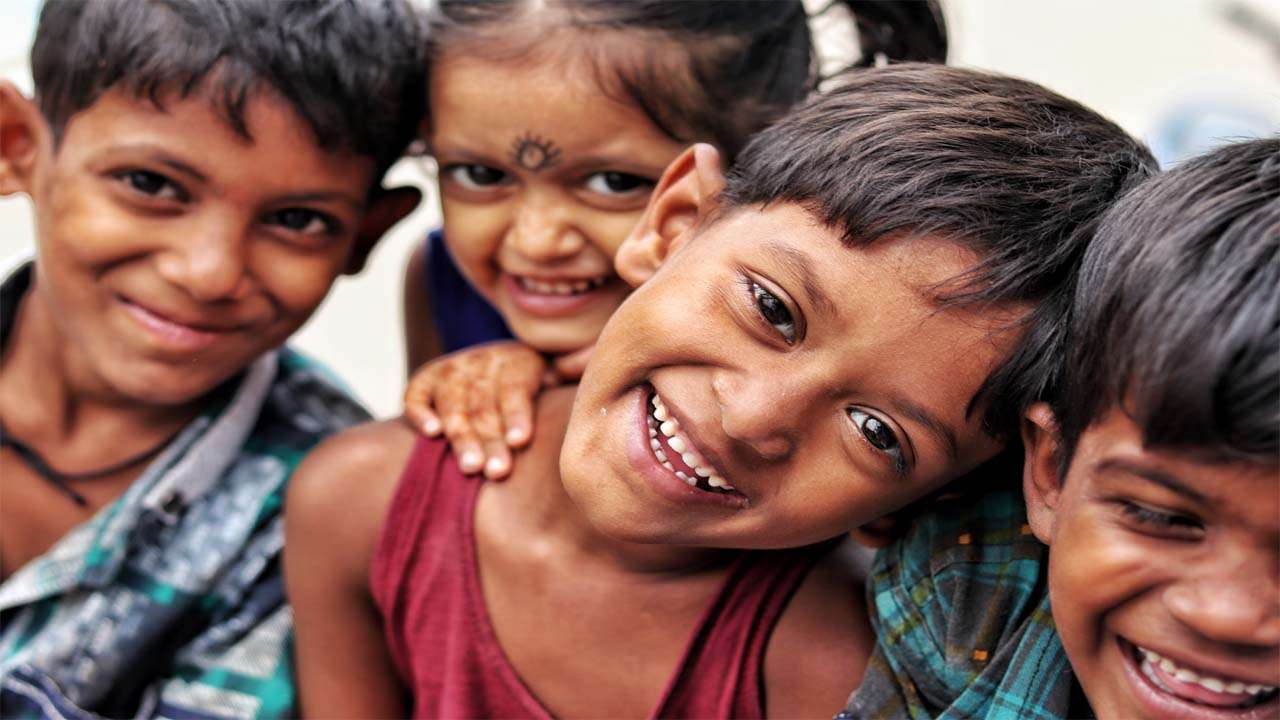 Seeing everyone's virtues, spread the fragrance of specialities and this world will become a world of happiness.
Món de felicitat
Veient les virtuts de tots, difon la fragància de les especialitats i aquest món es convertirà en un món de felicitat.
Mundo de felicidad
Viendo las virtudes de todos, difunde la fragancia de las especialidades y este mundo se convertirá en un mundo de felicidad.
Happiness
The fruit of contentment is happiness. When there is happiness all questions finish.
Felicitat
El fruit de l'acontentament és la felicitat. Quan hi ha felicitat, totes les preguntes acaben.
Felicidad
El fruto del contentamiento es la felicidad. Cuando hay felicidad, todas las preguntas terminan.
Honesty
It takes great courage to be honest. One of the noblest qualities in a person is the ability to say, "-I am sorry, I was wrong, you were right".-
Honestedat
Es necessita molt de coratge per ser honest. Una de les qualitats més nobles d'una persona és la capacitat de dir: "-Ho sento, estava equivocat, tenies raó".-
Honestidad
Se necesita mucho coraje para ser honesto. Una de las cualidades más nobles de una persona es la capacidad de decir: "-Lo siento, estaba equivocado, tenías razón".-
Going Deep
Just as the highest tower needs a deep foundation, so too our higher thinking is based on going deep within.
Anar a fons
Així com la torre més alta li cal una base profunda, també el nostre pensament superior es basa en aprofundir en el nostre interior.
Ir a fondo
Así como la torre más alta necesita una base profunda, también nuestro pensamiento superior se basa en profundizar en nuestro interior.
Perceive Positively
True self-awareness, plus the ability to choose our perceptions of life, the universe and everything, is the basis of free will. Every situation and scene in front of us has so many possibilities in terms of how we perceive and interpret. If someone is 10% selfish and 90% generous what should we focus on, what should we perceive first within them? Most of us are now well trained to perceive and focus on the negative, the selfishness in others, and to follow it quickly with accusation and judgement.
Percebre positivament
La veritable consciència d'un mateix, més la capacitat de triar les nostres percepcions de la vida, l'univers i tot, és la base del lliure albir. Cada situació i escena que tenim davant nostre té tantes possibilitats en termes de com percebem i interpretem. Si algú és un 10% egoista i un 90% generós, en què ens hem d'enfocar, què hem de percebre primer dins d'ells? La majoria de nosaltres estem ara ben entrenats per a percebre i enfocar-nos en el negatiu, l'egoisme en els altres, i seguir ràpidament amb acusacions i judicis.
Percibir positivamente
La verdadera conciencia de uno mismo, más la capacidad de elegir nuestras percepciones de la vida, el universo y todo, es la base del libre albedrío. Cada situación y escena que tenemos frente a nosotros tiene tantas posibilidades en términos de cómo percibimos e interpretamos. Si alguien es un 10% egoísta y un 90% generoso, ¿en qué debemos enfocarnos, qué debemos percibir primero dentro de ellos? La mayoría de nosotros estamos ahora bien entrenados para percibir y enfocarnos en lo negativo, el egoísmo en los demás, y seguirlo rápidamente con acusaciones y juicios.
Become Introvert
Anger spoils the beauty of the soul, introversion regains it.
Converteix-te en introvertit
La ira espatlla la bellesa de l'ànima, la introversió la recupera.
Conviértete en introvertido
La ira estropea la belleza del alma, la introversión la recupera.
Remaining focused
Many of us have the tendency to postpone even the most important things to the last moment. We assume we will be able to get things
later. But sometimes the unexpected intervenes and everything collapses done under the added strain.
Romandre enfocat
Molts de nosaltres tenim la tendència a posposar fins i tot les coses més importants per a l'últim moment. Assumim que podrem fer les coses més tard. Però de vegades intervé l'inesperat i tot s'ensorra sota la tensió afegida.
Permanecer enfocado
Muchos de nosotros tenemos la tendencia a posponer hasta las cosas más importantes para el último momento. Asumimos que podremos hacer las cosas más tarde. Pero a veces interviene lo inesperado y todo se derrumba bajo la tensión añadida.
Doing the Right Thing
The world is a stage and we are all actors. Each actor plays a unique part and is responsible for their own actions. Responsibility means doing the right thing no matter how big or small the task may be. Each one of us has a special role to play in the making the world a better place.
Fent el correcte
El món és un escenari i tots som actors. Cada actor té un paper únic i és responsable de les seves pròpies accions. Responsabilitat significa fer el correcte sense importar com de gran o petita sigui la tasca. Cada un de nosaltres té un paper especial que desenvolupar per fer del món un lloc millor.
Haciendo lo correcto
El mundo es un escenario y todos somos actores. Cada actor juega un papel único y es responsable de sus propias acciones. Responsabilidad significa hacer lo correcto sin importar cuán grande o pequeña sea la tarea. Cada uno de nosotros tiene un papel especial que desempeñar para hacer del mundo un lugar mejor.
Positive Thoughts
Positive thoughts are like good software that helps us to perform to the best of our abilities.
Pensaments positius
Els pensaments positius són com un bon programa que ens ajuda a desenvolupar-nos al màxim de les nostres capacitats.
Pensamientos positivos
Los pensamientos positivos son como un buen software que nos ayuda a desempeñarnos al máximo de nuestras capacidades.
Exercising the mind keeps it healthy
Whenever we have negative thoughts, we try to stop them. We know they are not good for us and they drain us of energy, so we try to avoid them or change them. Because we are not always able to succeed in doing so, we begin to accept those kinds of thoughts as part of our lives.
Exercitar la ment la manté sana
Sempre que tenim pensaments negatius, intentem detenir-los. Sabem que no són bons per a nosaltres i ens esgoten l'energia, així que tractem d'evitar-los o canviar-los. A causa de que no sempre podem aconseguir-ho, comencem a acceptar aquest tipus de pensaments com a part de les nostres vides.
Ejercitar la mente la mantiene sana
Siempre que tenemos pensamientos negativos, intentamos detenerlos. Sabemos que no son buenos para nosotros y nos agotan la energía, así que tratamos de evitarlos o cambiarlos. Debido a que no siempre podemos lograrlo, comenzamos a aceptar ese tipo de pensamientos como parte de nuestras vidas.
Plant The Seed Of Peace
As our thought so is our consciousness, and as is our consciousness so is our life. Let your first thought of the day simply be peaceful. Plant this seed. Water it with attention and you will gather the calm.
Planta la llavor de la pau
Així com el nostre pensament és la nostra consciència, i la nostra consciència així és la nostra vida. Deixa que el teu primer pensament del dia sigui simplement tranquil. Planta aquesta llavor. Rega-la amb atenció i recolliràs la calma.
Planta la semilla de la paz
Así como nuestro pensamiento es nuestra conciencia, y nuestra conciencia así es nuestra vida. Deja que tu primer pensamiento del día sea simplemente tranquilo. Planta esta semilla. Riégala con atención y recogerás la calma.
Determination and Patience
Determination is the strength that will enable you to pass the barrier of useless thoughts in order to create positive thoughts and to be successful in whatever you wish. It comes from within and its partner is patience. Patience teaches you not to push but rather to wait and appreciate the game of life instead, knowing that nothing remains the same, and everything will change at some point.
Determinació i paciència
La determinació és la força que et permetrà traspassar la barrera dels pensaments inútils per a crear pensaments positius i tenir èxit en el que desitgis. Ve de dins i la seva companya és la paciència. La paciència t'ensenya a no pressionar, sinó a esperar i apreciar el joc de la vida, sabent que res roman igual i que tot canviarà en algun moment.
Determinación y paciencia
La determinación es la fuerza que te permitirá traspasar la barrera de los pensamientos inútiles para crear pensamientos positivos y tener éxito en lo que desees. Viene de dentro y su compañera es la paciencia. La paciencia te enseña a no presionar, sino a esperar y apreciar el juego de la vida, sabiendo que nada permanece igual y que todo cambiará en algún momento.
Self Mastery
Within each one of us there is a master of the universe. Not the universe out there but the inner universe of our thoughts and feelings, attitudes and actions. Most people realise too late what awaits within and how valuable it is. For too long we allow ourselves to be distracted and bewitched by all that is happening outside. To be the master of your inner world is to be the master of your own destiny.
Domini d'un mateix
Dins de cada un de nosaltres hi ha un mestre de l'univers. No l'univers que existeix, sinó l'univers interior dels nostres pensaments i sentiments, actituds i accions. La majoria de les persones s'adonen massa tard del que els espera dins i del valuós que és. Durant massa temps ens permetem distreure'ns i embruixar-nos amb tot el que succeeix fora. Ser l'amo del teu món interior és ser l'amo del teu propi destí.
Dominio de uno mismo
Dentro de cada uno de nosotros hay un maestro del universo. No el universo que existe, sino el universo interior de nuestros pensamientos y sentimientos, actitudes y acciones. La mayoría de las personas se dan cuenta demasiado tarde de lo que les espera dentro y de lo valioso que es. Durante demasiado tiempo nos permitimos distraernos y embrujarnos con todo lo que sucede afuera. Ser el amo de tu mundo interior es ser el amo de tu propio destino.
Power to Tolerate
To tolerate does not mean to die, but to live in everyone's heart with love. No natter how much against you someone is, even if you have to tolerate not once but ten times, nevertheless, the fruit of the power of tolerance is imperishable and sweet.
Poder per tolerar
Tolerar no vol dir morir, sinó viure en el cor de tots amb amor. No importa quant estigui algú en contra teu, fins i tot si has de tolerar no una sinó deu vegades, però, el fruit del poder de la tolerància és imperible i dolç.
Poder para tolerar
Tolerar no significa morir, sino vivir en el corazón de todos con amor. No importa cuánto esté alguien en contra de ti, incluso si tienes que tolerar no una sino diez veces, sin embargo, el fruto del poder de la tolerancia es imperecedero y dulce.
Greatest Powers
Gentleness, love, humility, forgiveness are the greatest powers in the world.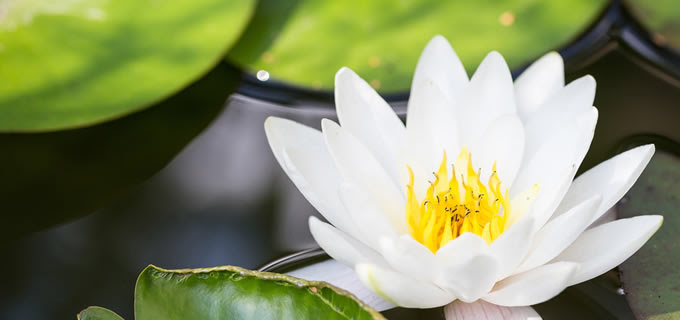 Grans poders
La mansuetud, l'amor, la humilitat, el perdó són els majors poders del món.
Grandes poderes
La mansedumbre, el amor, la humildad, el perdón son los mayores poderes del mundo.
The Switch
Let the switch of awareness always remain on and your mood will never go off.
l'interruptor
Deixa que l'interruptor de la consciència romangui sempre encès i el teu estat d'ànim mai s'apagarà.
El interruptor
Deje que el interruptor de la conciencia permanezca siempre encendido y su estado de ánimo nunca se apagará.
Co-operation
To see a person's specialities rather than their weaknesses is an act of co-operation.
Cooperació
Veure les especialitats d'una persona en lloc de les seves debilitats és un acte de cooperació.
Cooperación
Ver las especialidades de una persona en lugar de sus debilidades es un acto de cooperación.
The Virtue of Sweetness
Just as eating and serving something sweet makes your taste buds feel sweetness, and for a while after, you remain happy, become sweet-natured yourself so that words filled with sweetness are constantly spoken. Such sweet words make both you and others happy. Use this method to always sweeten everyone's mouth; constantly maintain sweet attitude, sweet words and sweet actions.
La virtut de la dolçor
Així com menjar i servir alguna cosa dolça fa que les seves papil·les gustatives sentin dolçor, i durant un temps, vostè està feliç, es torna dolç natural perquè les paraules plenes de dolçor es pronunciïn constantment. Paraules tan dolces et fan feliç a tu i als altres. Utilitzeu aquest mètode per endolcir sempre la boca de tots; mantenir constantment una actitud dolça, paraules dolces i accions dolces.
La virtud de la dulzura
Así como comer y servir algo dulce hace que sus papilas gustativas sientan dulzura, y durante un tiempo, usted permanece feliz, se vuelve dulce natural para que las palabras llenas de dulzura se pronuncien constantemente. Palabras tan dulces te hacen feliz a ti y a los demás. Utilice este método para endulzar siempre la boca de todos; mantener constantemente una actitud dulce, palabras dulces y acciones dulces.
Surrender Gracefully
We are surrounded by graceful surrender. The geese surrender to the first autumn chills, and think of flying south. The flower surrenders to the night and shuts up shop as the setting sun surrenders to the horizon of another day. A mother surrenders to the needs of her baby, and the child surrenders to the wisdom of the father. These kinds of surrender are sweet and natural. They are graceful movements in a dance to the subtle symphony of life.
Rendeix-te amb gràcia
Estem envoltats d'una graciosa rendició. Les oques es rendeixen als primers calfreds de tardor i pensen en volar cap al sud. La flor es rendeix a la nit i tanca les seves portes mentre el sol ponent es rendeix davant l'horitzó d'un altre dia. Una mare es lliura a les necessitats del seu nadó i el nen es lliura a la saviesa del pare. Aquest tipus de rendició és dolça i natural. Són moviments elegants en un ball amb la subtil simfonia de la vida.
Ríndete con gracia
Estamos rodeados de una graciosa rendición. Los gansos se rinden a los primeros escalofríos otoñales y piensan en volar hacia el sur. La flor se rinde a la noche y cierra sus puertas mientras el sol poniente se rinde ante el horizonte de otro día. Una madre se entrega a las necesidades de su bebé y el niño se entrega a la sabiduría del padre. Este tipo de rendición es dulce y natural. Son movimientos elegantes en un baile con la sutil sinfonía de la vida.
Meditation
Meditation is the process of getting to know yourself completely, both who you are inside and how you react to what is outside. Above all, meditation is enjoying yourself in the literal sense of the word. Through meditation, you discover a very different "me" from perhaps the stressed or troubled person, who may seem superficially to be "me". You realize that your true nature, the real you, is actually very positive. You begin to discover an ocean of peace right on your doorstep.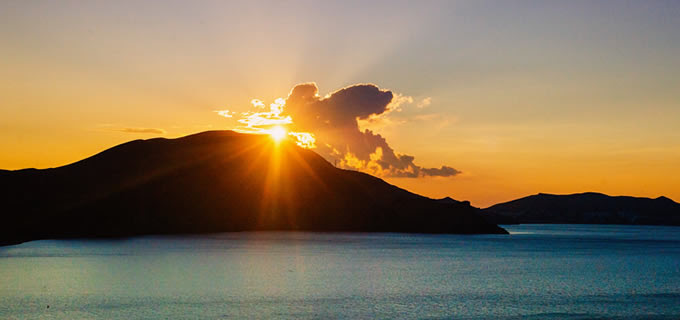 Meditació
La meditació és el procés de conèixer-te a tu mateix per complet, tant qui ets per dins com de quina forma reacciones al que està fora. Per sobre de tot, la meditació és gaudir en el sentit literal de la paraula. A través de la meditació, descobreix un "jo" molt diferent de potser la persona estressada o atribolada, que pot semblar superficialment ser "jo". T'adones que la teva veritable naturalesa, el teu veritable jo, és en realitat molt positiva. Comença a descobrir un oceà de pau just a la porta de casa teva.
Meditación
La meditación es el proceso de conocerte a ti mismo por completo, tanto quién eres por dentro como cómo reaccionas a lo que está fuera. Por encima de todo, la meditación es disfrutar en el sentido literal de la palabra. A través de la meditación, descubre un "yo" muy diferente de quizás la persona estresada o atribulada, que puede parecer superficialmente ser "yo". Te das cuenta de que tu verdadera naturaleza, tu verdadero yo, es en realidad muy positiva. Empieza a descubrir un océano de paz justo en la puerta de tu casa.
Courage
It is natural to feel worry and tension in a difficult situation – or to run away from the situation altogether. Although this may work for a short time, it is not a solution.
Coratge
És natural sentir preocupació i tensió en una situació difícil, o fugir de la situació per complet. Encara que això pot funcionar per un temps breu, no és una solució.
Coraje
Es natural sentir preocupación y tensión en una situación difícil, o huir de la situación por completo. Aunque esto puede funcionar por un tiempo breve, no es una solución.
86,400 Seconds
Imagine there is a bank that credits your account each morning with £86,400. Every evening whatever part of the balance you fail to use during the day is deleted. What would you do? Draw out every penny and use it well, of course!!! Each of us has such a bank – Its name is TIME. Every morning, it credits you with 86,400 seconds. Invest the day's deposits well, or the loss is yours. How could you bring the most contentment, happiness and benefit to yourself and others? The clock is running.
86,400 Segons
Imagina't que hi ha un banc que acredita el teu compte cada matí amb £ 86,400. Totes les nits s'elimina qualsevol part del saldo que no utilitzis durant el dia. Què faries? Treure cada cèntim i usar-lo bé, és clar! Cada un de nosaltres té un banc d'aquest tipus: es diu TEMPS. Cada matí, t'acredita 86,400 segons. Inverteix bé els dipòsits del dia o la pèrdua serà teva. Com podries portar la major satisfacció, felicitat i benefici per a tu i els altres? El rellotge corre.
86,400 Segundos
Imagínate que hay un banco que acredita tu cuenta cada mañana con £ 86,400. Todas las noches se elimina cualquier parte del saldo que no utilices durante el día. ¿Qué harías? ¡Sacar cada centavo y úsarlo bien, por supuesto! Cada uno de nosotros tiene un banco de este tipo: se llama TIEMPO. Cada mañana, te acredita 86,400 segundos. Invierte bien los depósitos del día o la pérdida será tuya. ¿Cómo podrías traer la mayor satisfacción, felicidad y beneficio para tí y los demás? El reloj corre.
Lucky Day
Forget mistakes. Forget failures. Forget everything except what you're going to do now and do it. Today is your lucky day.
Dia de sort
Oblida't dels errors. Oblida't dels fracassos. Oblida't de tot excepte del que faràs ara i fes-ho. Avui és el teu dia de sort.
Día de suerte
Olvídate de los errores. Olvídate de los fracasos. Olvídate de todo excepto de lo que vas a hacer ahora y hazlo. Hoy es tu dia de suerte.
Don't Give Sorrow, Don't Take Sorrow!
Don't give sorrow, don't take sorrow! The qualities that stop me giving sorrow are mercy, love and honesty. If someone has these, they will never even think of giving sorrow. I need to be merciful not to give sorrow and I need to be strong in order not to take sorrow. In fact, the moment you stop taking sorrow, you days of happiness have begun.
No donis tristesa, no prenguis tristesa!
No donis tristesa, no prenguis tristesa! Les qualitats que m'impedeixen donar pesar són la misericòrdia, l'amor i l'honestedat. Si algú les té, mai pensarà en donar pesar. Necessito ser misericordiós per no donar dolor i necessito ser fort per no prendre mal. De fet, en el moment en què deixes de patir, els teus dies de felicitat han començat.
¡No des tristeza, no tomes tristeza!
¡No des tristeza, no tomes tristeza! Las cualidades que me impiden dar pesar son la misericordia, el amor y la honestidad. Si alguien las tiene, nunca pensará en dar pesar. Necesito ser misericordioso para no dar dolor y necesito ser fuerte para no tomar dolor. De hecho, en el momento en que dejas de sufrir, tus días de felicidad han comenzado.
Peace
To be peaceful is to be free from expectations and to want nothing from anyone.
Pau
Ser pacífic és estar lliure d'expectatives i no voler res de ningú.
Paz
Ser pacífico es estar libre de expectativas y no querer nada de nadie.
Honesty
It takes great courage to be honest. One of the noblest qualities in a person is the ability to say, "I am sorry, I was wrong, you were right". It doesn't really matter about being right, winning arguments or having my ideas accepted. It matters more that I am able to recognise my mistakes, take responsibility for them, learn the lesson and move forward with greater maturity.
Honestedat
Es necessita molt de coratge per ser honest. Una de les qualitats més nobles d'una persona és la capacitat de dir: "Ho sento, estava equivocat, tenies raó". Realment no importa tenir raó, guanyar arguments o que s'acceptin les meves idees. És més important que pugui reconèixer els meus errors, responsabilitzar-me d'ells, aprendre la lliçó i seguir endavant amb més maduresa.
Honestidad
Se necesita mucho coraje para ser honesto. Una de las cualidades más nobles de una persona es la capacidad de decir: "Lo siento, estaba equivocado, tenías razón". Realmente no importa tener razón, ganar argumentos o que se acepten mis ideas. Es más importante que pueda reconocer mis errores, responsabilizarme de ellos, aprender la lección y seguir adelante con mayor madurez.